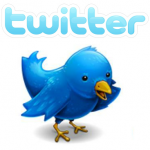 Two years ago I was telling everybody how I thought Twitters days were numbered, and I expected it to be swallowed up by the Facebook Juggernaut, but today it seems to me like it has justified itself, and holds steady as a platform of its own (Watch the bird fall off it's perch tomorrow now I have said that). I am noticing more and more now sites that are feeding updates to Twitter, and I have created a Twitter account for The Webernets as a result.
My Question now, is, what is the best plugin/method to pipe your WordPress posts to Twitter?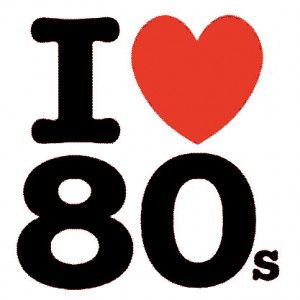 The Atari 2600 wasn't the only major Tech invention that took my interest in 1980. For me, this little beauty was another hot topic.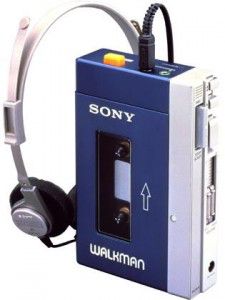 The Sony Walkman. My parents wouldn't let me have one because I would go deaf from the headphones (not to mention satan penetrating my brain with his evil hip gyrating sin induced melodies such as Don't stop til you get enough by Michael Jackson) . It wasn't long before everybody at school had one. They were all the fashion, and they were all "The Craze", but they were also "Really good". This is one of those devices that is fun to reflect back on. We still carry music in our pockets today, but this battery powered audio cassette player really was the first portable music player of note……until the batteries went flat. Eventually I did get one, but it was long after 1980, and I bought it with my own money once I started working, in 1988. Today, some 23 years later, yes my hearing is damaged, but I can confidently say it is not from the Walkman. Perhaps fixing/tuning chainsaws and being the drummer in a fairly active hard rock/metal band for the majority of that time contributed.
Another welcome change in 1980 was the end of the HMV record player (My folks loved HMV and Rank Arena….in case you hadn't already noticed) like the one pictured below: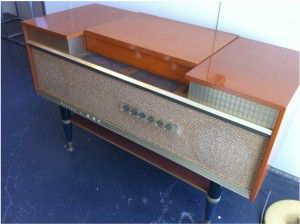 It was replaced with (Surprise Surprise) a Rank Arena component stereo system similar to this Akai set.
We also saw the introduction of the Video Cassette Recorder.  Ours was a "Top Loader". This machine appeared way before infra-red, so the remote control had a looooong wire that you plugged in. It was pretty cool! The first movie we watched on this thing as a family was Benji – I cried, and cried, and cried.
I cant even begin to tell you the amount of times I got smacked down by my father for tripping over that remote cord.
There is one more device I really liked.
The Galaxy Invader 1000.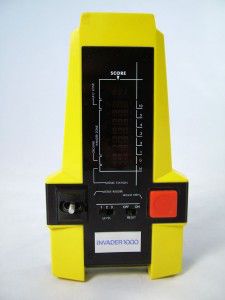 This was probably the first handheld gaming device I laid eyes on. My brother owned it, and I wanted it so bad – I did get to play with it from time to time, but would have much rathered it belonged to me instead of him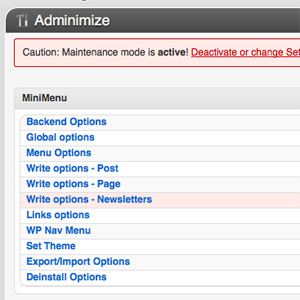 I have written about some bad WordPress plugins, so I thought it was time I wrote about a good one, and oh boy, is this a good one. This is one of those plugins that is "Bigger than Ben Hur". If you are building a WordPress site for someone who is a bit of a newb, or in my case an editor of a major print magazine and celebrity national television sports commentator, who has no interest in the back end, and just wants a word processor to update their site,  you NEED this plugin.
The point of Adminimize is to minimize the admin, or back end of a WordPress site. This is great for multi user sites. As an admin, you can decide what site users get to see, and more importantly, what they don't get to see in their dashboard. In my case, my  client comes from a purely editorial background. He wants to write his articles, and moderate his readers, and that's it. So with Adminimize, I have been able to remove all of the other WordPress features such as the Plugins panel, Pages panel, Appearance panel, Tools, Settings, and the menu/settings entries for the twenty something other plugins I have had to install to make the site work to his requirements. He can create new posts, reply to comments, and ad links to his blogroll, because that's all he wants to do. What I really like about this plugin, is that when you install other plugins, it knows about them upon a refresh, and you can decide how much of their admin capabilities is available to your different user levels as well.
You can remove that pesky admin bar, screen options, or admin colour schemes, and many other of WordPress's "features" (depending on whether you love them or hate them) not only globally, but on a user level as well. So you can have the admin bar for yourself as an admin, remove it for your editors, and enable it for authors, if that's what you want to do.

This plugin is one of those ones that I just can't believe is free. There is a "Donate" option on the settings page, and I believe this one is well worth leaving a few bucks for the authors – It's a killer plug in! Just one word of warning though, on installation and activation, you will be confronted with literally hundreds of check boxes. Even though it will appear overwhelming, it's not. Keep in mind there is 5 check boxes, one for each user lever, per option. Just remember the options are down the left hand side in column one, and the rows are for user levels that you want to allow/disallow the privileged. Give it a go, and look at it one option at a time, and before long not only will you understand its simple layout (which appears complicated because there are hundreds of choices), but you will see why I hereby officially give Adminimize "5 Paws Up"!

Adminimize is available for download at the WordPress repository HERE.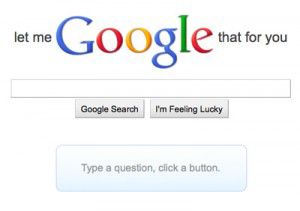 If you are reading my blog, there is a very good chance somebody, somewhere, looks to you as their own personal tech/web help desk. We all know people who need some help, and some need it a lot more than others. Most of the time we understand that not everybody knows everything, and we try to help. However, there are some days when you just want to tell them to "Google it and leave me alone!" – That is the g-rated family friendly version of what we actually think BTW.
For those days when you just want that person to evaporate before your very eyes, there is a really cool way you can point them towards the answer in a not so subtle way, that is sure to get the message across – Let Me Google That For You. The sites description says:
For all those people who find it more convenient to bother you with their question rather than google it for themselves.
Last week I was asked "How do I re-size my browser windows?" You can view my answer on Let Me Google That For You HERE.
There is also a page where you can view a Live Feed of all of Let Me Google That For You searches occurring in real time, giving you an idea of just how many of those people there really is.