Archive for February, 2012

If you build web sites, from time to time you will happen upon a site and wonder what the developers used to make something work. That's where "Built With" comes in.
Next time you find a site you like, go to builtwith.com, enter the URL of the site you like, and Builtwith will try to identify what technologies are in use on the site! Pretty cool huh!
As an example, try running on this site by clicking this link, and see just how accurate it is!
Check The Webernets on Built With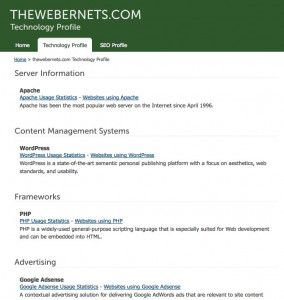 They also have plugins for popular browsers so you can run a scan with a click of a button without having to navigate away from the cool site you are looking at!