I have been ripping my DVD's of the hit show for car guys "Rides" for use on my WDTV Live Hub, and I gotta tell you, each time I change the disc Apple's DVD pops up and it is starting to drive me nuts!
After spending 20 minutes combing through every single item in DVD Player's preferences, it occurred to me that this is probably a system preference, and to stop it bugging the heck out of me, I could turn it off in there.
To stop DVD Playing automatically each time you insert a disk open your system preferences, and select "CD/DVD".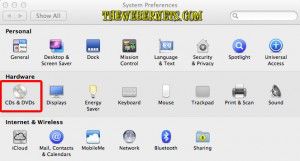 Right down the bottom as an entry for DVD, that says "Open DVD Player"

Change the setting to "Ignore" and now you can rip your DVD's in peace!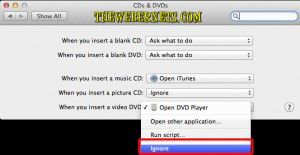 In case you are wondering, I am using "MakeMKV" to rip my dvd's from disc straight into a high quality MKV video format which is compatible and plays beautifully on the WDTV and WDTV Live Hub devices. You can check it out at makemkv.com.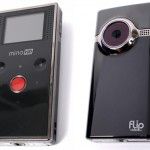 Last year I went to the U.S for a holiday and catch up with some friends, and whilst I was waiting to board Qantas"s sweet new Airbus A380 (which I might actually review here) I was browsing a duty free store and I saw the Flip Mino HD. At that time it was $149 I think? Anyways, upon reading the specs on the box I had to have one. It was smaller than my cell/mobile phone, shot 720P HD video with a bit rate of around 8Mbs, AAC audio, and 2hrs of record time. It is SUCH a cool device!
My wife and I have stayed in a lot of hotels all around the world, and we both agree (which rarely happens) that The Bellagio in Las Vegas is the most beautiful, opulent, and in short, the best. Whilst there I recorded a lot of the Fountain Shows on my Flip Mino HD, and below is what I got.
These video"s were shot through the tinted glass window of our suite in The Bellagio, and what you see is what was shot. Disclaimer – I have tried to clean the audio up a bit though. As any one who has seen a Fountain Show from Las Vegas Blvd will know, the audio on the strip is just wonderful, but 20 something floors up in the tower however,  it gets a little messy.
Anyways, enough rambling. Enjoy the show!