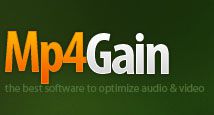 Mac users please see my Mac specific article HERE.
I have been saving episodes of the Discovery Channel show "How It's Made" for years. Recently I compiled and organized them into an archive on my WDTV Live Hub, and I found that as I have used several different devices to record the episodes over the years, the audio volume levels range from barely audible to deafening. I needed a way to make the audio volume level of all of my mp4 video files the same. This process is called "Normalizing".
A Google search returned only one batch MP4 volume normalizer of note, MP4Gain. The author offers a trial version, which I downloaded and installed. This is what the main window looks like.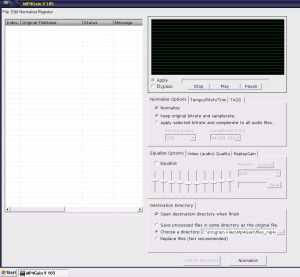 The program is VERY easy to use. For straight out "Normalizing" all you need to do is simply add your video files and press "Normalize". In my case, I wanted to adjust the bit rates of the audio and do a little re-equalizing.
The program includes a level meter with fall-offs, so you can play your file and have a visual representation of the sound levels. The functionality is bit raw at the moment, but I'm sure in future versions this will be refined, and hopefully you will be able to adjust the fall-off times to make them stay at the peaks a little longer, as they seem to drop off a little to quickly.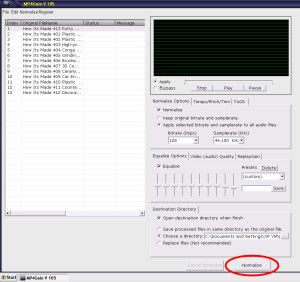 Once I set my EQ levels and bit rates, I pressed "Normalize" and away it went!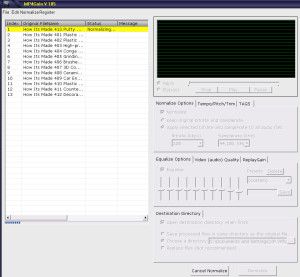 MP4Gain processes the files very quickly, and once it is complete, all your video files are the same volume! Its VERY cool!
You can download the trial version of MP4Gain HERE. The trial is fully functional and allows you to process about 15-20 files before asking you to buy a license.
In summary, this program is great, and I'm hoping that future versions polish up a few minor issues, like a missing vertical scroll bar (program is difficult to use on a small screen as the Normalize button is right down the bottom, and off the screen), and the jerky level meter. The major killer of this program is the price. At $40, it is pretty expensive (In My Humble Opinion). If it was somewhere in the $15 – $20 range it would definitely be hard to pass up.
It is able to normalize volume levels in the following video file types:
mp4, flv, avi
mpeg, mpg
3gp, wmv
MP4Gain can also normalize your audio music files. It can also normalize MP3, MP2, AAC, AC3, FLAC, OGG, WAV and M4A files to!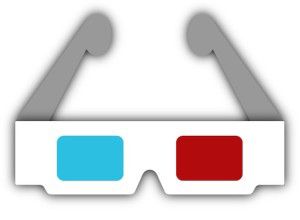 If you have a camera capable of taking 3D photographs, and a Apple Computer, I have just found the simplest, quickest, easiest way to view your photos, It's called ShowMe3D. Ever since I got my 3D camera I have been longing for a way to just unload my pics, and view them in 3D straight away, without having to jump through a million hoops, and this is it!
Open up App Store on your Mac and search for ShowMe3D, or click this link to Download ShowMe3D from the Mac App Store. It's not free, but at just $4.99, it really is a bargain.
Once you have downloaded and installed ShowMe3D, open it up and you will see the main screen.
Now, open the folder that contains the .mpo files (Multiple Picture Object) from your camera, and drag the pics you want to view onto the open window and put on your 3D glasses.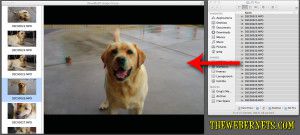 Instantly, you can view your 3D photos in 3D, and scroll through them in the same way you would using the "Preview" app. A feature of this program that I really like, is it also allows you to Export your .mpo files as Anaglyph Jpegs, so you can quickly and easily convert your .mpo's to regular jpegs – cool huh!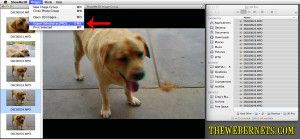 Here's a Anaglyph 3D Jpeg I converted from an .mpo file using ShowMe3D – It's my dog Benson.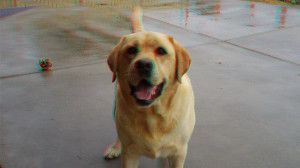 And if you are interested in playing around with an .mpo file, here is the original 3D image straight off my Sony Bloggie 3D Camera.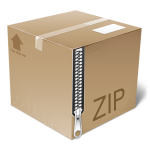 DOWNLOAD