Smartphones, iPads, Laptops, Desktops, iTV's, Game boxes, it's amazing how many different ways we can watch video/tv these days. I, like many other people get most of the stuff I watch from the internet, and for the past few years have had to jump through a series of hoops to download my content, convert it to suitable formats, and load it onto my devices. Recently I was made aware of a piece of software that simplifies, and streamlines the whole process, called Wondershare Video Converter Ultimate.
Available for Windows and Mac, Wondershare Video Converter Ultimate has some really nice features to make your life a lot easier. Not only can you drop videos you already have into it and re-encode them into a format suitable for any of your devices in 2x clicks (1 to pick your device, another to start the conversion), the software can even download new content for you from a number of sites, and format that for you as well!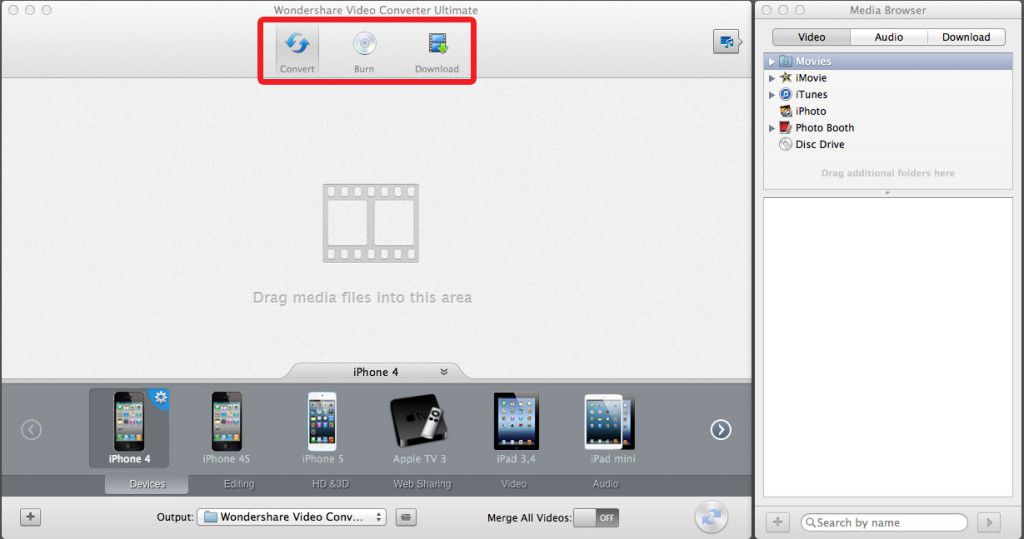 To get started, there are three buttons at the top of the main window. The CONVERT button allows you to convert your video to different formats for different devices (which you can select by clicking the appropriate picture at the bottom of the screen), and you can even make your own custom profiles. The BURN button takes you to a screen where you can simply drop your video files in, and press burn, and the program will author and burn a DVD for you. The DOWNLOAD button allows you to navigate to media you want to keep, and it will download that media for you, and save it to your local media library, where you can use it later in either the Convert or Burn areas of the program.
A friend of mine has a music video on Youtube that I really like, and I wan't to put it on my iPhone so I can watch it, but I also want to be able to listen to it as well. I can do that easily with Wondershare Video Converter Ultimate.
Clicking the Download button takes you to a Web Browser inside the program, and there are some bookmarks already set out for you to help you get started. In this case, I am going to navigate to Youtube.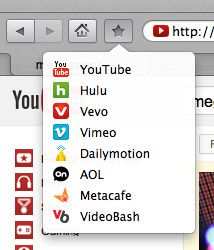 Once you have found the file you want to download, click the download button at the top right of the window, and select which definition version you want.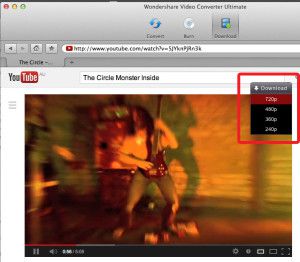 The video will now start downloading in the media browser.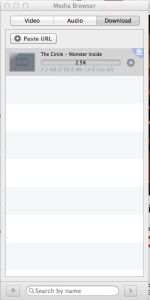 Once the video has completed downloading, you can then switch to Convert Mode, and drag the downloaded video into the convert area. Select your conversion profile from the categories below (In my case, iPhone 5), and then click the convert button.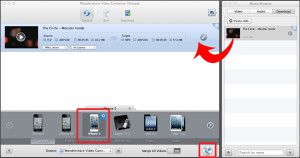 Once converting begins, you will see a progress bar. You can also tell the program to automatically add the newly converted file to iTunes when its done!

That's how easy it is to add a video, and now lets extract the audio out of the video to a MP3, so we can listen to it, and put it in a playlist with our other favorite music. All you have to do to make the same file into a MP3, is click AUDIO at the bottom of the profiles area, click the MP3 icon, and click the Convert button again, and Wondershare Video Converter Ultimate will now make the video into a music file.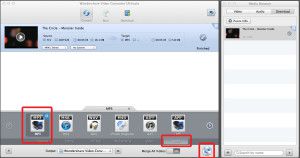 You can then load it onto your MP3 player!
Wondershare says:
"anyone can easily convert video to 158 formats, including MOV, M4V, MP4, WMV, MKV, AVI, XviD,MPEG, DVD-Video, FLV, 3GP and load more–perfect to fit your iPad, iPhone(iPhone 5 included), iPod(iPod Touch 5 included), android,windows Phone,PSP, Xbox 360 and a rainbow of other devices."
Below is a list of all supported formats.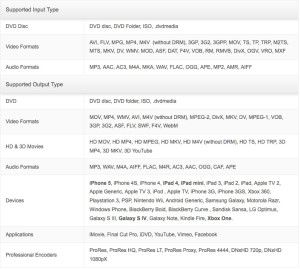 Some other cool features I really like is that you can also crop your videos so they fit your screen better, you can trim out unwanted stuff from your videos (like commercials), you can merge multiple videos into one file, perform color corrections, De-Interlace, and a swag of other really cool tweaks.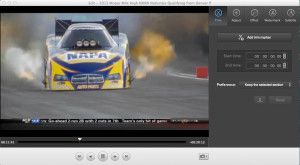 You can download your free trial of Wondershare Video Converter Ultimate for Mac or Windows HERE.
You can also purchase a license key from Wondershare for $59.95 – A small price to pay for such a great piece of software!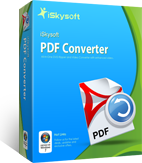 **SPECIAL OFFER**
Between July 16 and July 18, iSkysoft will be GIVING AWAY FREE their iSkySoft PDF Converter, which normally sells for $59.95!
With iSkysoft PDF Converter you can:
Convert PDF to Word, Excel, PowerPoint, HTML, EPUB, images and plain text.
Convert up to 200 PDF files at once.
Convert a 100-page PDF within 1 minute, super fast.
Supports password-protected PDF files.
Some words from iSkysoft:
"From July 16th to July 18th, we will giveaway our excellent product – iSkysoft PDF Converter for Windows (Original Price: $59.95), which is an awesome utility that makes working with PDF files in Windows a breeze. It lets you convert normal and password protected PDF files to various Office document including Word, PowerPoint, Excel, EPUB, HTML, images and plain text, it also supports batch conversion that can convert up to 200 PDF documents with fast speed."
As mentioned, this offer is only available between July 16-18 2013. To get your copy visit the iSkysoft PDF Converter page HERE!