Archive for December, 2012

I have just discovered the EASIEST way yet to download, save and keep videos from Youtube! Its SO easy that it is scary.

To use Flash Video Downloader you need to be using the Cool, Free, and really awesome Mozilla Firefox web browser. In Firefox, open the "Tools" option from the menu bar, then open "Add Ons". Do a search for "Flash Video Downloader", then click install once the plug in is found. Once it is installed, restart Firefox and you will now have a new "Download" button.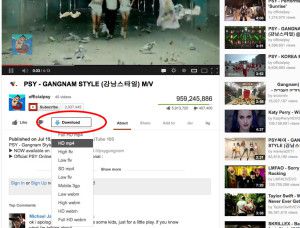 All you need to do when you find something you want to keep, is to click the download button, select the format you want, choose where you want to save the file, and download away!
HOW COOL!